VIEWS FROM THE FRONTLINE
Bangladesh
We're working with 15 communities in Bangladesh to ensure that development is informed by the perspectives of people most at risk.
As part of our global Views from the Frontline programme we have surveyed community members, civil society organisations and government representatives across the country. Here we present our key findings, conclusions, activities and impact.
Key findings and conclusions at the national level
There is a need to adopt integrated and coordinated approaches for government development and risk reduction programmes, especially for river basin management
There is a need to increase the capacity of communities and local government representatives to undertake assessments, planning, implementation and monitoring activities for risk reduction
Monitoring systems need to be more effective and applied at the local level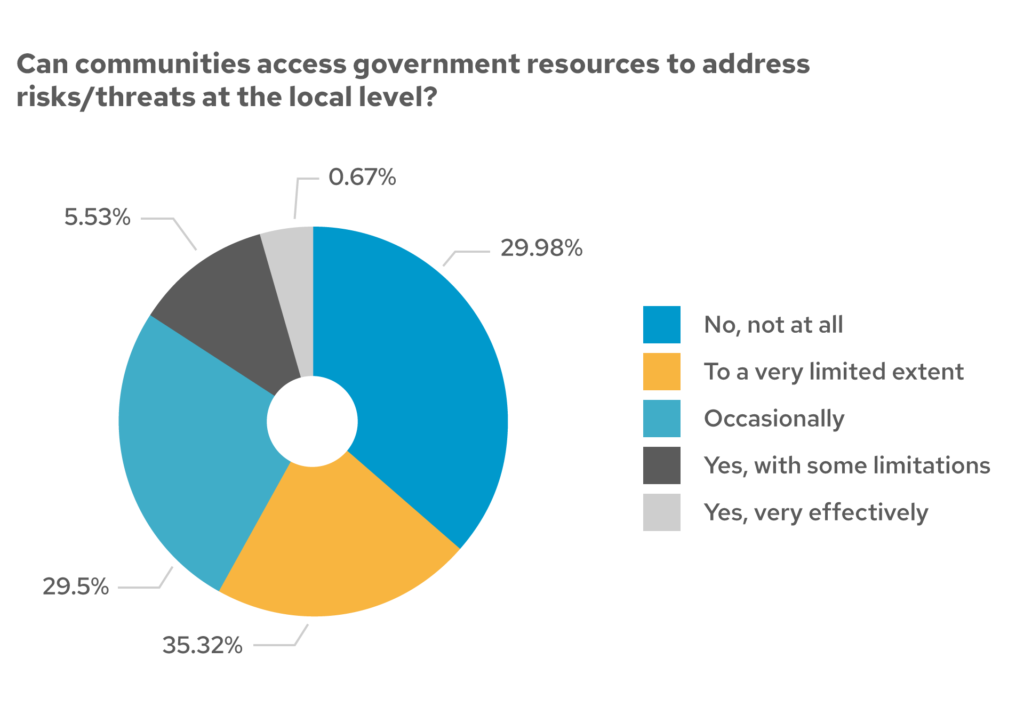 Surveys undertaken in Bangladesh
Our Views from the Frontline surveys in Bangladesh were undertaken in 2019.
Who was surveyed?
We surveyed 1,329 random households, 159 civil society organisations, 151 local government representatives, and undertook 77 community consultations.
Risk locations prioritised
We prioritised four risk areas:
Borguna
Satkhira
Chottogram
Gaibandha
Communities surveyed
We surveyed people from 15 communities: Charcoloni Ward No. 1, Joyalbhanga, BFDC Ward No.4, Noltona, Nakipur, Gainbari, Kulia, Townshripur, Beribandh, Talbaria, Motijharna, Premasia Village, Munshipara, Debit Company Para, Satalia.
"It is necessary to involve community leaders [in] the area [while developing the] Annual Development Plan and strengthen their capacity."
NAC Representative, Bangladesh
Our impact
Activities undertaken in response to community-level findings and conclusions
Addressed the issue of safe drinking water and its accessibility through harvesting rain water by installing tanks, and repairs of tube wells and existing water tanks
Formed a Civic Engagement Alliance as a platform for engagement and dialogue between communities and the local government to address the issues faced by the communities
Plantation of trees to act as bio-shields to protect communities from landslides, river bank erosion and floods
Training and capacity building for communities (including women and youth) on disaster risk reduction to build their resilience against cyclones, floods and storm surges
Impact of activities
 A sustainable 'Community Advocacy Platform' was been established which provides a space for communities to engage and participate in decision making processes at the local level
Use of nature-based solutions such as rain water harvesting has become a good model to ensure accessible safe drinking water at the community level
Trained communities are now aware of their role in the decision making processes, meaning they are able to communicate their risks and put forward concrete actions towards risk-informed development
Our project partners in Bangladesh
Our Views from the Frontline programme is implemented by GNDR member organisations and partners in the country.
National coordinating organisation
Participatory Development Action Program
Partner organisations
Jago Nari
Voice of South Bangladesh
SONGSHOPTAQUE
Udayan Swabolombee Sangstha
View all data from Bangladesh
You can view all our Views from the Frontline survey data using our data dashboard. You can also learn more about our methodology for selecting at-risk areas and survey respondents.
Project funded by
European Union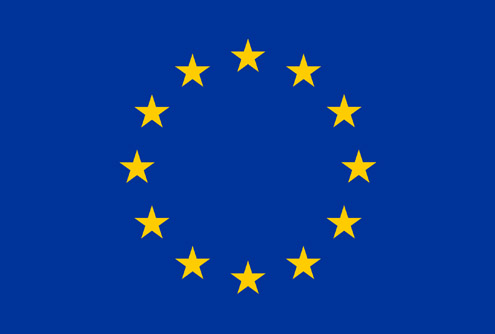 Our Views from the Frontline project is funded by the European Union (EU). Content related to this project on our website was made possible by the support of the EU. All content is the sole responsibility of GNDR and does not necessarily reflect the views of the EU.
View their website