VIEWS FROM THE FRONTLINE
Chad
We're working with 15 communities in Chad to ensure that development is informed by the perspectives of people most at risk.
As part of our global Views from the Frontline programme we have surveyed community members, civil society organisations and government representatives across the country. Here we present our key findings, conclusions, activities and impact.
Key findings and conclusions at the national level
Hydro-meteorological disasters such as floods and droughts and resultant such as epidemics/disease outbreaks are significantly increasing in their frequency and impact
Improvements are in needed in the engagement of communities most at risk in the assessment, planning, implementation and monitoring of risk reduction activities; as well as their access to information and resources
Converting national policies (for disaster risk reduction and climate change) into practise needs to improve significantly at the local level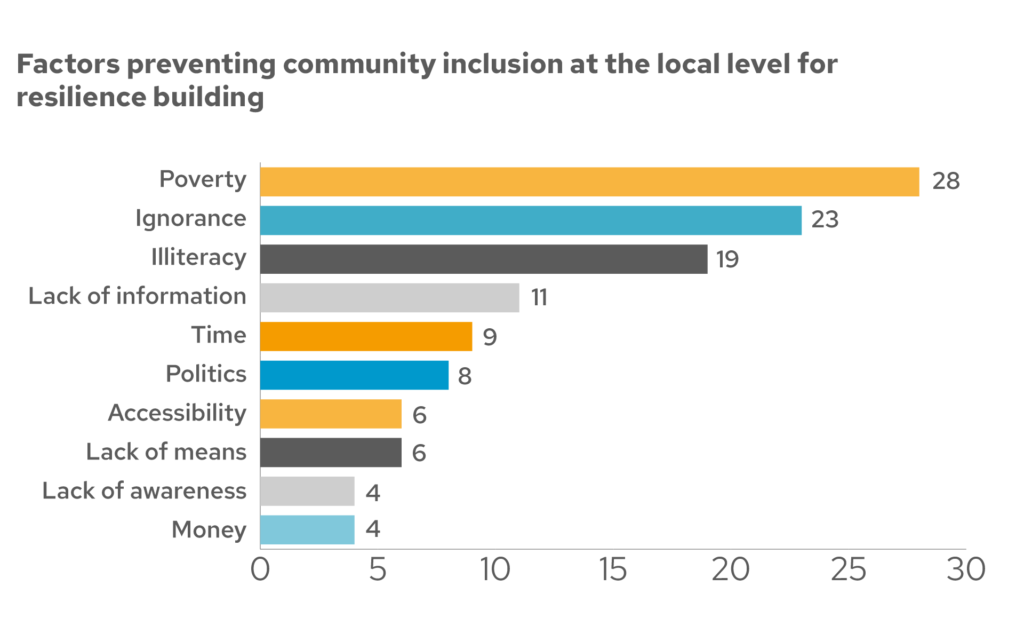 Surveys undertaken in Chad
Our Views from the Frontline surveys in Chad were undertaken in 2019.
Who was surveyed?
We surveyed 1,661 random households, 152 civil society organisations, 151 local government representatives, and undertook 87 community consultations.
Risk locations prioritised
We prioritised four risk areas:
N'djamena
Lac
Kanem
Gueledeng
Communities surveyed
We surveyed people from 15 communities: N'djamena 9 Arrd, N'djamena 7 Arrd, N'djaemena 10 Arrd, Bol, Liwa, Djigdada, Amerom, Mao, Tarfé-Foské, Kekedina, Woli, Gueledeng, Mitau, Mogrom, Katawa.
Our impact
Activities undertaken in response to community-level findings and conclusions
Sensitised the community in hydro-meteorological disasters such as floods and droughts, environment management, peaceful cohabitation, harmful effects of drugs among young people
Training and capacity-building of youth and especially women on climate adaptive techniques for agriculture, impacts of climate change, conflict management techniques, skills-building and entrepreneurship, and safe sanitation practices
Advocacy with local authorities for the effective involvement of communities in local disaster management and preparedness, as well as training on climate change adaptation
Impact of activities
 The local community better understands disasters, risk and environmental concerns, and can undertake preparedness and mitigation measures to reduces the impact of disasters on their lives
Awareness and involvement of the community in actions to reduce disaster risk and climate change, leading to improvements in the quality of life of the community
Involvement of the community in actions to reduce the harmful effects of climate change on the population
Our project partners in Chad
Our Views from the Frontline programme is implemented by GNDR member organisations and partners in the country.
National coordinating organisation
Partner organisations
Forum des Jeunes Professionnels en Eau au Tchad
Association Camerounaise pour le Développement, l'Entraide Sociale et la Protection de l'Environnement
Community Agriculture and Environmental Protection Association Cameroon
Association of Cameroonian for OMEP or World Organisation for Early Childhood Education Cameroon National Committee
View all data from Chad
You can view all our Views from the Frontline survey data using our data dashboard. You can also learn more about our methodology for selecting at-risk areas and survey respondents.
Project funded by
European Union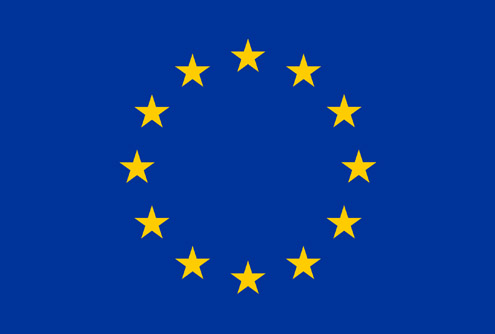 Our Views from the Frontline project is funded by the European Union (EU). Content related to this project on our website was made possible by the support of the EU. All content is the sole responsibility of GNDR and does not necessarily reflect the views of the EU.
View their website