VIEWS FROM THE FRONTLINE
Reflections and conclusions
100,000 Perceptions of Risk – Global Recommendations Report
Both the survey responses and the interviews highlighted some umbrella recommendations which can be applied for more than one conclusion. They identify some common trends across the Global Conclusions Report, and suggest areas for further research on how to address them.
One clear commonality is the importance of local leadership as a key solution to the issue of community engagement. But some also suggested taking this a step further forward and focusing on community engagement that builds on local leadership but also goes beyond it. In some instances, the engagement of local leaders does not automatically translate into engagement of the broader community: information can be slow to move from local leaders to various community groups, and input to plans and policies from local leaders might miss the priorities of some societal groups. Emphasis on leadership by women was recommended at the local level.
Another common trend identified by respondents was weak governance systems. The Covid-19 pandemic has brought governance to the forefront of resilience discourse and it has been a key element of recovery and building back better plans for many countries (ECLAC, 2020; Luis Burón B. 2020). Resilience policies are not up to date in many countries, despite the presence of good stimuli and guidance for policy review (1). More efforts need to be made to ensure that disaster risk governance structures are reviewed and improved, to better reflect the systemic nature of risk and the need for increased local to national integration. Whilst in some countries governance systems are devolved, these systems are often devoid of the required capacities and human and financial resources.
Increased international pressure and funding allocation for resilience building would help create the momentum needed for policy change: the combination of these two elements can be seen at work in the climate change sphere, where governments have committed to review and update climate change adaptation and mitigation policies to be able to access resources from international funding mechanisms (UNFCCC, 2021). 
It is important to note, however, that international pressure and conditionalities attached to funding risk reinforcing a one-size-fits-all approach to governance. This needs to be cautiously considered and mechanisms should be devised that strengthen governance systems while at the same time accounting for unique contexts and existing national structures.
Increased international pressure needs to be accompanied by political engagement around resilience at the national level. This must include policies, plans and budget that reaches the local level and leaves no one behind. One emerging recommendation for national and international civil society organisations is to double their efforts to sensitise and mobilise citizens to demand more action from their government. Advocacy and the mobilisation of citizens are key drivers of change: examples were given in relation to the introduction of climate change in the political agenda; the increasing attention on human rights and transparency issues around the world; as well as previous experiences of getting the attention of decision-makers focused on DRR/M issues in certain countries.
Leveraging the neutral nature of resilience building was also highlighted as an emerging recommendation. Several interviewees recognised the value of resilience not being a politicised issue, and identified this as an opportunity for improving civil society engagement with national governments. Resilience is seen by many as an area where government and civil society can collaborate, which may result in stronger mutual understanding and trust. This is linked to the belief that spill-over effects from this improved relationship can be leveraged as entry points for collaboration over more politicised issues.
Overall, these recommendations are based on the underlying element of trust and dialogue between a government and its communities. Identifying approaches that aim to build trust and dialogue need to be at the heart of all our efforts to strengthen resilience policies at the local and national level.
Finally, it is important to note that the global conclusions and practical recommendations have been co-developed with local actors, those on the front line of risk, and experts. The GNDR strategy champions local voices, lived experiences and recommendations from those on the front line of risk. These priorities guide our advocacy messages at this important stocktaking moment of the Agenda 2030 frameworks, across the Sendai Framework, the SDGs and the Paris Agreement. We urge all stakeholders to support GNDR to take these messages forward to the Global and Regional Platforms for DRR, the High Level Political Forum in 2022 and 2023, COP 27 and COP 28, and the UN General Assembly 2022 and 2023.
Footnotes
First and foremost, Target E of the Sendai Framework for Disaster Risk Reduction
Project funded by
European Union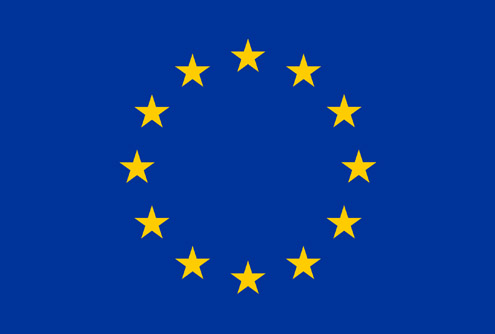 Our Views from the Frontline project is funded by the European Union (EU). Content related to this project on our website was made possible by the support of the EU. All content is the sole responsibility of GNDR and does not necessarily reflect the views of the EU.