VIEWS FROM THE FRONTLINE
Pakistan
We're working with 15 communities in Pakistan to ensure that development is informed by the perspectives of people most at risk.
As part of our global Views from the Frontline programme we have surveyed community members, civil society organisations and government representatives across the country. Here we present our key findings, conclusions, activities and impact.
Key findings and conclusions at the national level
Inclusion of communities most at risk in assessment, planning, implementation and monitoring of government led developmental and risk reduction plans needs to be adopted in practice
Local-level governance structures need to be strengthened to effectively build resilience at the local level
Collaboration by civil society organisations needs to improve at all levels of engagement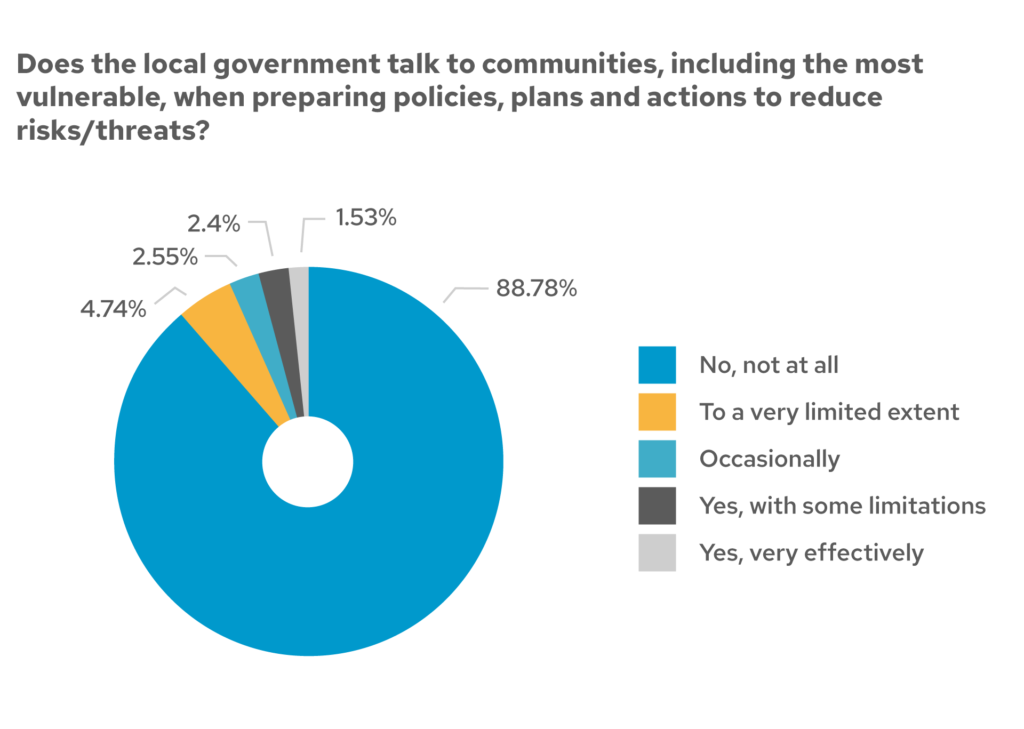 Surveys undertaken in Pakistan
Our Views from the Frontline surveys in Pakistan were undertaken in 2019.
Who was surveyed?
We surveyed 1,196 random households, 151 civil society organisations, 154 local government representatives, and undertook 78 community consultations.
Risk locations prioritised
We prioritised five risk areas:
Khyber Pakhtunkhaw
Sindh
Balochistan
Islamabad Capital Territory
Punjab
Communities surveyed
We surveyed people from 15 communities: Breshgram Chitral, Talhata Balakot, Hattar Haripur, Koza Durushkhela Swat, Keti Bandar Thatta, Bakhu Junejo Mithi Tharparkar, Kach Ziarat, Kachi Abadi G7/2, Tariqabad-Chungi Amar Sidhu Lahore, Chak 66 JB Dhandra Faisalabad, Jhok Wains Multan, Pirhar Gharbi Muzafargarh, Bharath Ghangwal Sargodha, Bindee Patoana Jhang, Janobi Sadiqabad DG Khan.
"Girls have few opportunities of education and work so we are restricted to our homes. During floods when we are in camps we face harassment."
Community respondent from Muzaffargarh, Pakistan
Our impact
Activities undertaken in response to community-level findings and conclusions
Disaster preparedness work was carried out to protect communities from flash floods, including protection walls, raised platforms, construction of small dams, safety bund, and footpaths
Waste management carried out by building a dumping station for garbage and the planting of trees
Water management carried out through dredging of water channels and the installation of solar pats for improving the capacities of existing solar water pumps
Impact of activities
The local communities have improved flood preparedness which will help reduce the impact of disasters
Improved water facilities will support communities to address issues of drinking water
Improved climate and environment at the community level due to waste management and plantation of trees
Our project partners in Pakistan
Our Views from the Frontline programme is implemented by GNDR member organisations and partners in the country.
National coordinating organisation
Pattan Development Organisation
Partner organisations
JAD Foundation
Pattan Development Organisation
Pakistan Fisherfolk Forum
Center for Peace & Development
View all data from Pakistan
You can view all our Views from the Frontline survey data using our data dashboard. You can also learn more about our methodology for selecting at-risk areas and survey respondents.
Project funded by
European Union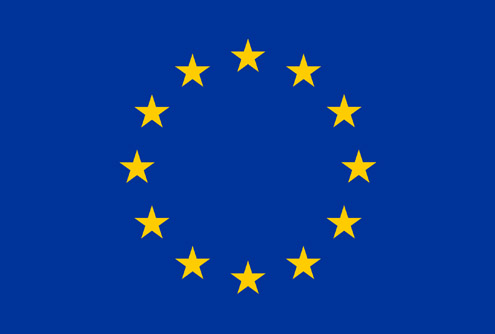 Our Views from the Frontline project is funded by the European Union (EU). Content related to this project on our website was made possible by the support of the EU. All content is the sole responsibility of GNDR and does not necessarily reflect the views of the EU.
View their website