VIEWS FROM THE FRONTLINE
Philippines
We're working with 18 communities in the Philippines to ensure that development is informed by the perspectives of people most at risk.
As part of our global Views from the Frontline programme we have surveyed community members, civil society organisations and government representatives across the country. Here we present our key findings, conclusions, activities and impact.
Key findings and conclusions at the national level
Lack of awareness and education among communities is a key barrier for addressing threats
Communities perceive floods, typhoons, poverty, and drugs as among the priority risks to look out for in the future which may affect the present generation of children and youth
There is a gap in information sharing and including communities in resilience building process because of a consistent disparity in perception between community members and their duty-bearers
Surveys undertaken in the Philippines
Our Views from the Frontline surveys in the Philippines were undertaken in 2019.
Who was surveyed?
We surveyed 2,378 random households, 101 civil society organisations and 100 local government representatives.
Risk locations prioritised
We prioritised three risk areas:
Rizal
Lanao del Norte
Misamis Oriental
Communities surveyed
We surveyed people from 18 communities: Barangay Sto. Niño, Municipality of San Mateo, Barangay Banaba, Municipality of San Mateo, Barangay Mapulog, Municipality of Naawan, Barangay Hinaplanon, Iligan City, Barangay Busali, Municipality of Biliran, Barangay Sto. Niño, Municipality of Naval, Barangay Linao East, Tuguegarao City, Barangay Cataggaman Nuevo, Tuguegarao City, Barangay Binanuahan, Municipality of Juban, Barangay Tughan, Municipality of Juban.
Our impact
Activities undertaken in response to community-level findings and conclusions
Recycling
A community recycling programme that encourages community members to pick up discarded tetra packages from food and drink items, every Friday afternoon. The grassroots organisation provided vans where communities could deposit their collections.
Livelihoods diversification
A community sewing area was designated and a sewing machine purchased that allows people to make and sell accessorises such as bags from the collected tetra packs. A grassroots organisation, Buklao Tao, provided training for community members on how to use the sewing machine and provided space in their shop to sell the products. The Department for Trade and Industries encouraged a couple of small-scale industries in the area to hire women with previous drug dependencies to further diversity livelihoods.
River cleaning
The grassroots organisation has provided tools such as nets and brooms and the community volunteered their time to dredge the river every Friday. The government has put up signs to reinforce the implementation of the Philippine law that outlines that the area is a wildlife protection area and that littering is prohibited.
Impact of activities
These activities have helped to reduce the impact of floods due to clearing of waterways
Women are able to improve their livelihoods and have multiple sources of income
Our project partners in the Philippines
Our Views from the Frontline programme is implemented by GNDR member organisations and partners in the country.
National coordinating organisation
Center for Disaster Preparedness
Partner organisations
Buklod Tao, Inc.
Ecosystems Work for Essential Benefits
Eastern Visayas State University – Learning Institute for Environment Center
Philippine Red Cross – Cagayan Chapter
Sorsogon Integrated Health Services Foundation, Incorporated
View all data from the Philippines
You can view all our Views from the Frontline survey data using our data dashboard. You can also learn more about our methodology for selecting at-risk areas and survey respondents.
Project funded by
European Union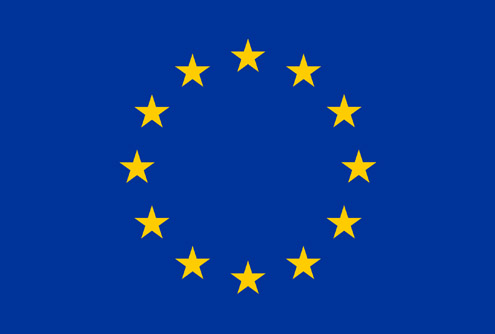 Our Views from the Frontline project is funded by the European Union (EU). Content related to this project on our website was made possible by the support of the EU. All content is the sole responsibility of GNDR and does not necessarily reflect the views of the EU.
View their website