Impact
Local leadership
We're working directly with communities and civil society organisations to scale out locally-led approaches and initiatives to build resilience to complex disasters.
The challenge
The people at the front line of disasters are often excluded from plans and activities to reduce risk. Our research shows that 84% of local actors – civil society organisations, local governments and community members – are not included in assessing threats, preparing policies and plans, and taking action to reduce threats.
When development is not informed and led by those on the front line, communities report that far from offering progress, this so-called development is actually creating risk, increasing existing risk and wiping out any potential gains.
Our solution
In partnership with Diakonie Katastrophenhilfe, a German NGO, we're delivering a three-year project that will scale-up existing resilience projects developed and led by local actors. Our aim is to enable communities to more effectively utilise their knowledge and skills  to increase resilience to complex disasters.
The project, named Local Leadership for Global Impact, will run until 2023. Implementation will involve over 50 GNDR member organisations in a variety of activities from capacity strengthening to local action and advocacy.
Key project activities
Mentoring women leaders
We're establishing a women leaders mentorship programme that will enable women to share experiences and learn about gender inequality as a driver of disaster risk. Our aim is to ensure the skills, perspectives and experiences of women leaders are more systematically included in development plans and activities.
Locally-led projects
We're providing microgrants to 13 partner organisations so they can deliver locally-led projects in 195 communities. Each project will come from a local resilience action plan that is informed by surveys with the community and other actors to understand the most impactful interventions.
Local climate change projections
Global climate projections are becoming more readily available, but these projections are rarely accessible at the local level. We will develop a training to support civil society organisations to use localised climate projections. We'll also support climate scientists to visit at-risk communities to exchange knowledge about climate change as a driver of risk.
Risk-informed development resources
We've produced new guidance and tools on how to do risk-informed development by partnering with communities most at risk. And we've delivered capacity strengthening to GNDR member organisations around the world on how to take this approach.
We'll also produce new resources and tools on contingency planning and anticipatory action for disasters. These tools will be piloted in Madagascar, Malawi and Mozambique. We'll also provide training on these tools to GNDR members globally.
International advocacy
We'll be advocating at the international level for greater involvement of local leaders in disaster risk reduction. We'll push for risk-informed development at the High Level Political Forum on Sustainable Development Platform and the Global Platform for Disaster Risk Reduction. At COP26 and subsequent events we'll push for localising climate projections. And we'll strive for better anticipatory action at the Humanitarian Networks and Partnership Week and the ECOSOC Humanitarian Affairs Segment led by OCHA.
Community stories
Read stories from communities most at risk of disasters – and the members around the world who are working with them to build local resilience.
Learn More
Project funded by
German Federal Ministry for Economic Cooperation and Development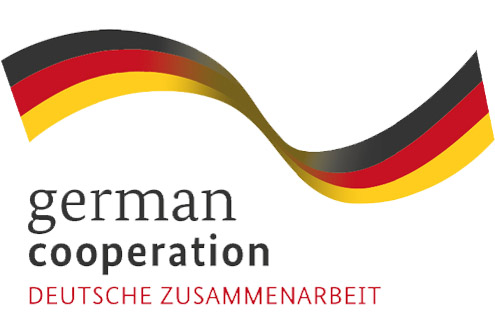 Our Local Leadership for Global Impact project is implemented in partnership with Diakonie Katastrophenhilfe and funded by the German Federal Ministry for Economic Cooperation and Development (BMZ). Content related to this project on our website was made possible by the support of BMZ. All content is the sole responsibility of GNDR and does not necessarily reflect the views of the BMZ.
View their website
Become a member
Applying for membership is easy. Eligible organisations just need to complete our online application form and upload a couple of documents that confirm the organisation they work for.
If your organisation is already a GNDR member you can simply register yourself as an individual. We will then link you to your organisation and you can access all benefits.
Join GNDR