Impact
Coherence in disaster risk management
Integrating processes and actions related to international frameworks are crucial to achieving their common and respective goals.
We've made great progress in increasing understanding across the sector about how frameworks for disaster risk reduction, climate change adaptation and sustainable development can be integrated.
The challenge
Action taken to try to achieve the goals set out in various international frameworks can often be inefficient and ineffective – because they're pursued in isolation from one another. The result is a fragmented and inconsistent approach to disaster risk management.
Examples of these international frameworks are: the Sendai Framework for Disaster Risk Reduction, the Paris Agreement, the Urban Agenda, and the Sustainable Development Goals.
The solution
Coherence between frameworks is needed at all levels: at the international level, there needs to be better understanding of the frameworks across sectors, and their goals, targets, and indicators need to be aligned. At the national level, activities to achieve the goals need to be better coordinated. And at the local level, actions that address multiple threats at the same time must be informed by the perspectives of communities most at risk.
Our impact
Our global research, training and multi-stakeholder engagement activities have improved the understanding of coherence by civil society organisations and other stakeholders.
Many more civil society organisations around the world now know what coherent disaster risk management looks like and what their role is in supporting integration at the global, national and local levels.
We've also increased capacities of CSOs and local governments to implement coherence approaches – and increased their commitment and accountability to support this approach.
The role of CSOs in coherence
Our 15-month project, completed in December 2019, involved the gathering and analysis of best practice approaches to coherence from our global network of civil society organisations.
73 case studies were reviewed, along with research interviews and focus groups with leaders from civil society organisations, public officials working in DRR, project managers, local government representatives, and donors.
Funded by the German Federal Ministry for Economic Cooperation and Development (BMZ), the results of the project were presented at the Global Platform for Disaster Risk Reduction in 2019  and published a best practice guide. The publication sets out the key ingredients for successful coherence and provides real-world examples of these working around the world.
Seven training sessions for civil society organisations were delivered around the world, plus additional webinars and forums to share these learnings. In total 243 organisations were trained on the role of local civil society organisations in coherence.
We also published two discussion papers focusing on the role of CSOs and the local government in integrating actions for building coherence, as well as understanding what it implies at the local level.
Impact stories
Read stories from communities most at risk of disasters – and the members around the world who are working with them to build local resilience.
Read more
Project funded by
German Federal Ministry for Economic Cooperation and Development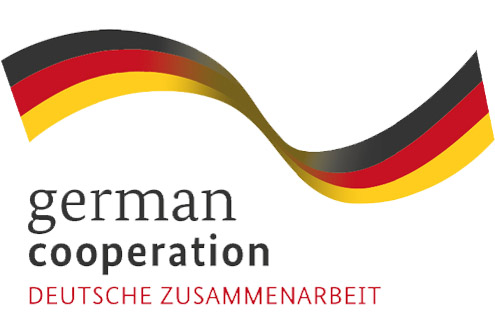 Our Role of Civil Society Organisations in Coherence project was funded by the German Federal Ministry for Economic Cooperation and Development (BMZ). Content related to this project on our website was made possible by the support of BMZ. All content is the sole responsibility of GNDR and does not necessarily reflect the views of the BMZ.
View their website
Become a member
Applying for membership is easy. Eligible organisations just need to complete our online application form and upload a couple of documents that confirm the organisation they work for.
If your organisation is already a GNDR member you can simply register yourself as an individual. We will then link you to your organisation and you can access all benefits.
Read more