Impact
Views from the frontline
We worked with 750 communities in 50 countries to reduce the risk of disasters
Implemented by GNDR members and partners in each country, our flagship Views from the Frontline programme ensured that development decisions are informed by people most at risk.
The challenge
States have committed to international targets and frameworks for building community resilience, but there is still a huge gap between these global policies and what happens at the local level.
Communities are struggling to cope and adapt to complex disasters caused by multiple and simultaneous events such as pandemics, floods and conflict. Risk is being exacerbated by climate change and gender inequality. And development decisions are not being informed by the perspectives and experiences of people most at risk.
Our solution
We surveyed over 117,000 community members to understand the threats to their lives, incomes and assets, and what the solutions are to strengthen their resilience.
This data is now being transformed into locally-led community action plans to build resilience, and national advocacy campaigns to influence policies and development plans.
Driven by communities themselves, our work aimed to increase the inclusion and participation of communities in disaster risk reduction and climate change adaptation.
Interviews with people at risk
Our impact
Strengthening community inclusion
117,000 interviews were undertaken in 712 communities most at risk of disasters. This data is openly available and can be disaggregated by country, community, age, gender, persons with disabilities, and rural and urban locations. The data is now being used to inform development decisions and plans.
Our Views from the Frontline process has strengthened the inclusion and collaboration of communities, local governments and civil society organisations in development decisions. For example, in Bangladesh, communities have worked with local civil society organisations to establish a civic engagement alliance to advocate for, and to take joint action to reduce disaster risk.
Locally-led action planning
The development of local action plans in hundreds of communities means that the needs of people at risk of disasters are now being addressed. To date 712 local action plans have been developed and are being implemented. These plans address threats to lives and incomes such as poverty, water insecurity, conflict, and barriers to risk reduction such as community exclusion by local governments.
Each plan identifies key activities that should be undertaken, by whom, and the resources needed. For example, in Chad food security is being improved by building the capacity of the smallholder farmers to undertake climate smart agriculture.
Championing community leadership
Around the world we're building a localisation movement by fostering community leadership so that people at risk have the resources and power to make real change. For example, communities have taken the lead in addressing water shortages in Cambodia. Supported with seed funding and working with the local government they are now constructing new water-piping systems.
Advocating for national level participation
To date, 15 national advocacy plans have been developed, with multi-stakeholder consultation in each country. These plans are now being used to guide national campaigns and initiatives that aim to build the systematic inclusion of communities in development plans, decisions and action.
In Zimbabwe, a GNDR member organisation has brought forward the voices of communities impacted by climate change and is working to strengthen national climate change policies through advocacy and dialogue with different stakeholders.
Global report
Our report analyses data from the largest independent global review of disaster risk conducted entirely at the local level.
Read More
Project funded by
European Union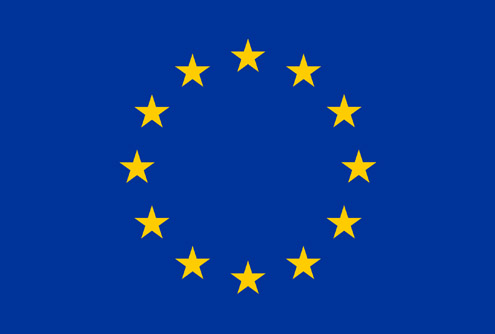 Our Views from the Frontline project is funded by the European Union (EU). Content related to this project on our website was made possible by the support of the EU. All content is the sole responsibility of GNDR and does not necessarily reflect the views of the EU.
View their website