Impact
Inclusive development
We've supported local organisations in Zimbabwe and Nigeria to collaborate and advocate for the rights of the most marginalised people.
The challenge
Health and education services should be accessible to everyone, but in many countries the most marginalised people are missing out. Civil society organisations and local service providers require a better understanding of the on-going needs of different people and the  root causes of exclusion. And local collaborative action needs to be taken to address these issues.
Our solution
As part of a consortium of nine organisations we worked to understand why systems exclude people in Zimbabwe, Nigeria and Myanmar – and how data and evidence can be used to inform better decision-making.
By engaging with people directly to identify their service provision needs, such as health, education, or support for people living with disabilities, the partner organisations worked to empower individuals to raise their collective voices and engage with decision makers at all levels.
Funded by the UK Foreign, Commonwealth and Development Office, the project – called Evidence and Collaboration for Inclusive Development – ran for two years until 2021. The Consortium partners were Christian Aid, Frontline Aids, Womankind, Social Development Direct, The Open University, On Our Radar and FEMNET.
Our impact
We helped identify the individuals most at risk of exclusion in Zimbabwe and Nigeria.
We supported participatory data collection processes and analysed evidence about the challenges people faced. We also improved collaboration between civil society organisations and community members, government departments, private corporations and service providers.
As a consortium we built partnerships with 22 in-country organisations, enabling research and activities on the ground to be locally led.
Collaboration
A key output from our work was the production of a collaboration toolkit. Openly available online, this new publication contains seven tools and downloadable templates that guide non-profits through the key stages for planning and implementing collaborative projects. We used this knowledge as a foundation to support local organisations to collaborate and advocate for change. We conducted partnership assessments of 17 civil society organisations, followed with the provision of bespoke collaboration coaching.
This enabled these local organisations to assess the value, risks and implications of partnerships – and collaborate with GNDR member organisations on advocacy initiatives in each location.
Strengthening social movements
We played a key role in the production and publishing of a social movement strengthening framework and guide. Designed primarily for the consortium partners and 22 local partner organisations in each country, this digital resource can be used for reflective learning by organisations seeking to build or strengthen existing social movements.
The in-depth guide explains the seven key actions for civil society actors to grow the influence, power and legitimacy of social movements through investing, learning, connecting, influencing, assessing, leveraging data, and embracing movement values.
Our key advocacy messages
We advocate for risk-informed development and localisation. And we give local and national member organisations a voice in policy processes at both regional and global levels.
Learn More
Project funded by
UK Foreign, Commonwealth and Development Office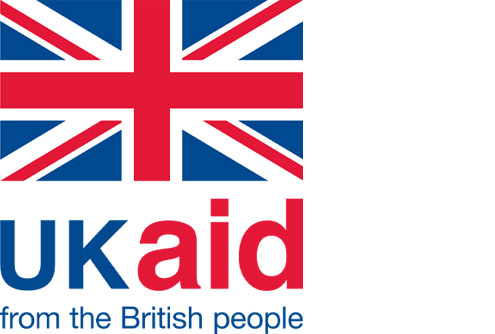 The Evidence and Collaboration for Inclusive Development consortium project was funded by the UK Foreign, Commonwealth and Development Office (FCDO). Content related to this project on our website was made possible by the support of the FCDO. All content is the sole responsibility of GNDR and does not necessarily reflect the views of the FCDO.
View their website