Impact
Fiji: Mobilising resources to build climate-resilient homes
FRIEND, a GNDR member organisation, is working to improve the quality of housing among vulnerable families in Fiji.
NATIONAL COORDINATOR
Foundation for Rural Integrated Enterprises & Development (FRIEND)
IMPLEMENTING PARTNER
Foundation for Rural Integrated Enterprises & Development (FRIEND)
RISK DRIVER
Urbanisation
LOCATION
Beteki settlement, Lovu Seaside
Adapting to cyclones
Community members in Beteki settlement in Lovu Seaside live along the river bank and are often hit with flooding when there is heavy rainfall and their poorly built houses are frequently destroyed during cyclones.
Improving the quality of housing among vulnerable families is considered a key adaptation strategy by communities, government and local actors. Many people live below the poverty line and often do not have the financial means to rebuild their homes after disasters. Senior citizens, women and young children are often the hardest hit.
Collaborative implementation
After formally consulting with community members, FRIEND, our Views from the Frontline implementing partner in Fiji, concluded that constructing safe and durable houses was a key priority to reduce risk.
The project was implemented collaboratively: the partner organisation's team supported the community to collect the materials needed and employ a carpenter. Together they nailed down roofing irons and patched holes that could cause rainwater leakages. In total, 36 residents worked alongside the carpenter and learnt how to strengthen building structures. 13 homes were improved.
"The community now realises that development is in their hands and they are responsible for community safety."
Melaia Salacakau Project Manager, FRIEND
Better prepared
Since the implementation of the project in Beteki, the inhabitants have reported that they feel better prepared in the face of hazards and more secure in their homes. Awareness of the importance of building disaster-resilient structures has also increased – and is expected to help reduce the impact of future disasters.
"The consultation and awareness planning session motivated and empowered community members to work towards other actions to prepare for disasters," said community leader Imran Ali.
Local leadership
Disaster management has now become institutionalised at the community level: community leaders have since taken it upon themselves to map the different threats that people face in their neighbourhoods, and develop evacuation strategies and risk mitigation approaches for each type of disaster.
Read more about our work in this country
Fiji
Project funded by
European Union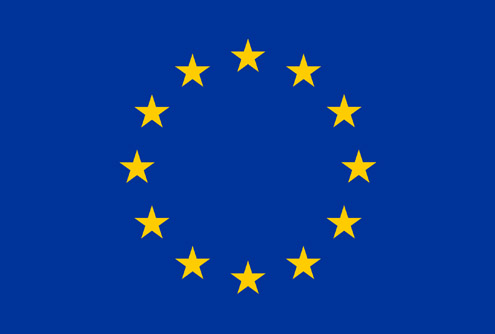 Our Views from the Frontline project is funded by the European Union (EU). Content related to this project on our website was made possible by the support of the EU. All content is the sole responsibility of GNDR and does not necessarily reflect the views of the EU.
Visit their website