VIEWS FROM THE FRONTLINE
Fiji
We're working with communities in Fiji to ensure that development is informed by the perspectives of people most at risk.
As part of our global Views from the Frontline programme we have surveyed community members, civil society organisations and government representatives across the country. Here we present our key findings, conclusions, activities and impact.
Key findings and conclusions at the national level
The impact of climate change, cyclones and disease/epidemic has increased over time, particularly for women, due to the lack of communication and awareness, and exclusion from community development
Communities are not optimally involved by the government in the assessments, planning, implementation and monitoring of their plans and policies towards DRR
There is lack of accessibility to information and resources for communities to reduce the impact of risks at the local level
Surveys undertaken in Fiji
Our Views from the Frontline surveys in Fiji were undertaken in 2019.
Who was surveyed?
We surveyed 600 random households, 150 civil society organisations, 150 local government representatives, and undertook 419 community consultations.
Risk locations prioritised
We prioritised the risk area of Lautoka.
Communities surveyed
We surveyed people from 15 communities: Vunato, Naviyago, Lovu Seaside, Navoka, Bila, Vanuakula, Drasa Seaside, Drasa Dam, Matawalu, Tuvu, Teidamu, Tavarau, Johnson Road, Navutu and Nasoata.
"I like to work with Just Oceania Consultation. I visit many informal settlements to do surveys and research, and to meet different people with different information. I thank this NGO for supporting me when I am on duty in this programme."
Melenaite Nahalo, Community Facilitator
Our impact
Activities undertaken in response to community-level findings and conclusions
Awareness raising for communities on safe drinking water practices
Advocacy with local government officials so that communities become part of the planning process of government
Demonstration of good disaster management practices, like rainwater harvesting, for adoption by local communities so that they know their role in risk reduction
Community disaster preparedness, including repairing damaged roads and installing solar street lights
Impact of activities
Community members, including youth and women, have safe drinking water and they understand their role in the development of the community development plan prepared by the local government
Demonstration of good practices will help the community to find alternative sources to access water, enabling them to overcome the impact of disasters
Wide-scale awareness among the community on disaster preparedness and mitigating the impacts of disasters
Our project partners in Fiji
Our Views from the Frontline programme is implemented by GNDR member organisations and partners in the country.
National coordinating organisation
Foundation for Rural Integrated Enterprises & Development (FRIEND)
Partner organisation
Just Oceania Consultation
View all data from Fiji
You can view all our Views from the Frontline survey data using our data dashboard. You can also learn more about our methodology for selecting at-risk areas and survey respondents.
Project funded by
European Union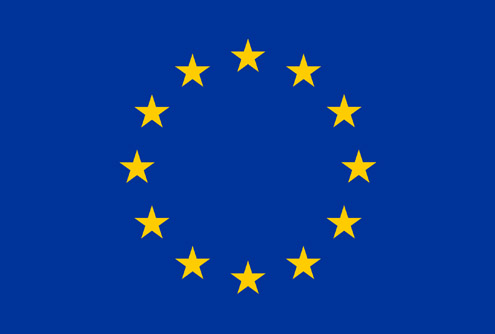 Our Views from the Frontline project is funded by the European Union (EU). Content related to this project on our website was made possible by the support of the EU. All content is the sole responsibility of GNDR and does not necessarily reflect the views of the EU.
View their website