FORCED DISPLACEMENT
Finding 2: Economic insecurity
Displaced populations are at high risk of entering, or staying in, economic insecurity once they have been forced to leave their home.
Discussions on forced displacement are never far from a debate on the triggers of migration, and to what extent those who are displaced are economic migrants, rather than forced from their home due to conflict, natural or social hazards. Stories from around the world highlight the complexity of displacement triggers, alongside a common theme of displacement populations being more at risk, or continuing to be at risk, after leaving their home.
It is clear that multiple factors, including financial or livelihood considerations, will cause people to be on the move. Economic factors might build over time with a short term disaster being the trigger that finally forces someone to move, or someone might endure disasters but eventually lose their livelihood and choose to leave.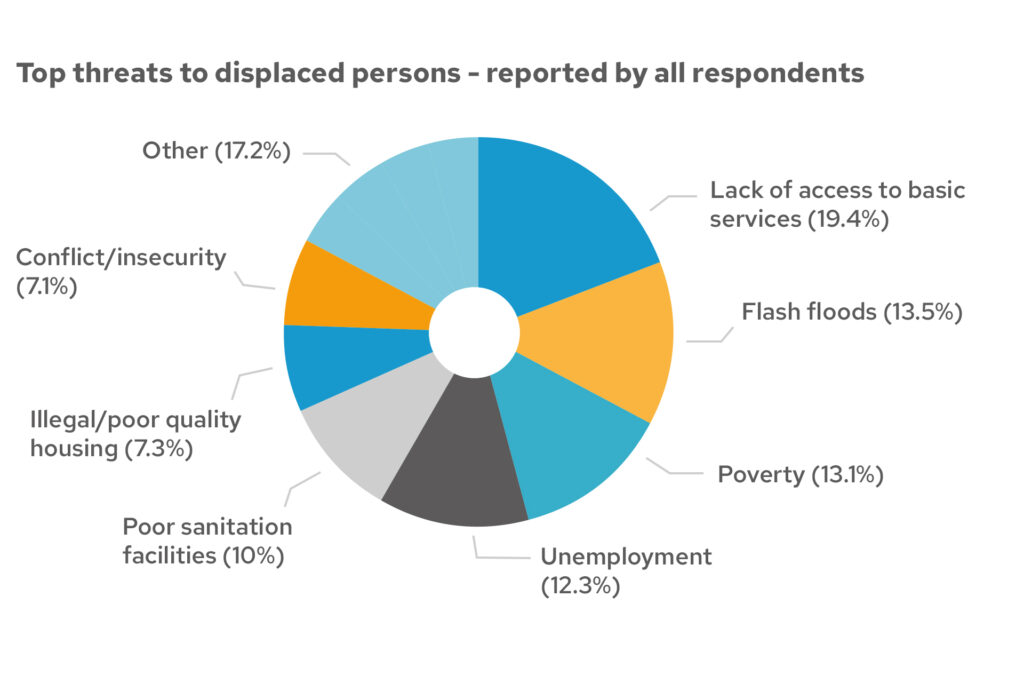 Biggest threats faced by displaced persons
Those displaced for shorter time frames perceived their biggest threats as natural hazards (heavy rainfall, storms and flash floods), whilst those displaced for a longer period seem to be more concerned with economic related issues. When looking at the biggest perceived threats, 19.4% of all respondents stated their biggest threat was a lack of access to basic services (food, water, education and health). 13.5% of all respondents described flash floods as their biggest threat, followed by 13.1% who described poverty as their biggest threat.
These findings are replicated with female responses, but 16% of male displaced participants highlighted unemployment as a threat. These are all indications that displacement patterns in the areas studied do not lead to durable solutions but instead displaced persons seem to be ending up in poverty or not released from it over time.
The map below highlights a displaced community in Indonesia living away from essential services, having been relocated after floods to areas without good access to the service they need.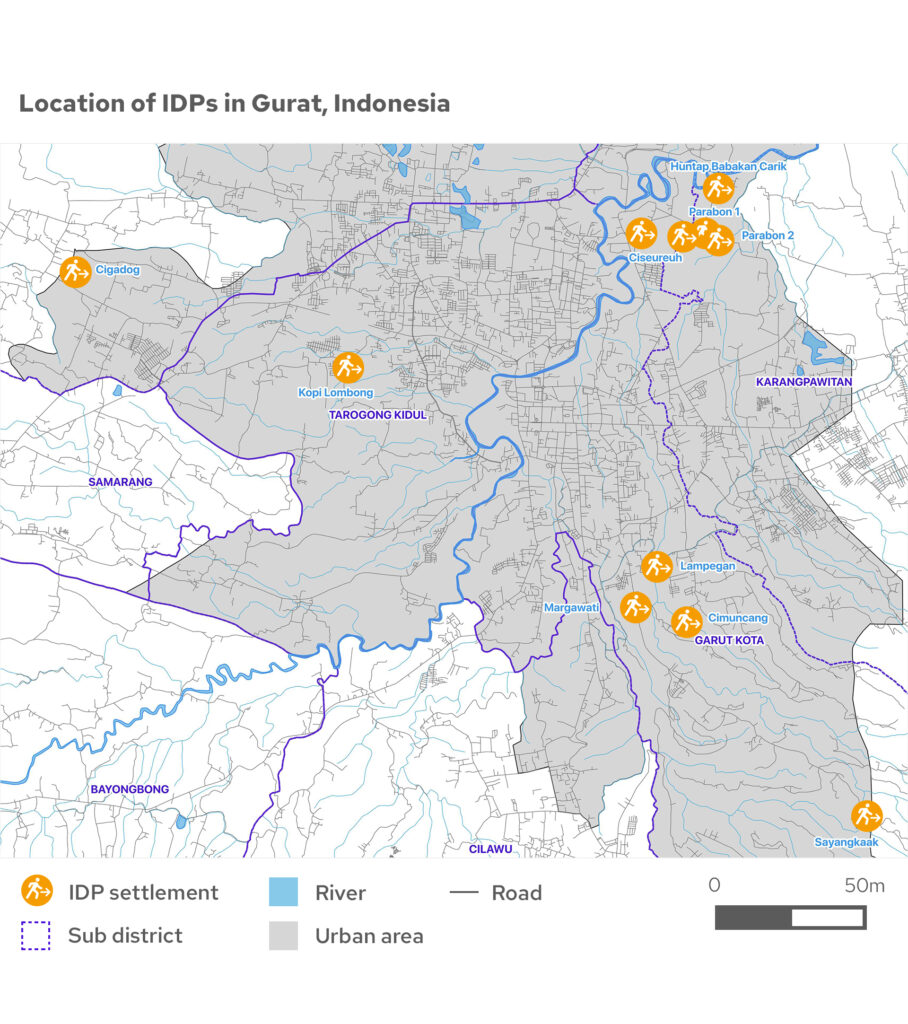 Actions to address displacement challenges
Finally, action for poverty reduction and employment, creating business and livelihood opportunities and water and sanitation programmes were the three most common responses to the VFL survey to address displacement challenges. It is concerning that displaced persons need action on financial and water security – two critical issues that arguably should be prioritised in any displacement response. 
Looking more closely at the suggested actions, there is a difference of opinion between groups who have been displaced less than one year, who state evacuations, drills and simulations, reforestation and disaster preparedness action should be taken. Those displaced for 1-3 years state action for poverty reduction and employment and education and training as their priority actions. This, again, is an indication that those displaced within a shorter amount of time remain perhaps significantly more concerned about ongoing disasters or causes for displacement, than those who have been displaced for longer, whom become increasingly concerned by economic issues. 
"Cameroon is not spared from a rise in insecurity due to the proliferation of militias and armed groups in the region. It is the object of recurrent attacks perpetrated on its soil creating a climate of terror which is forcing people to migrate to the urban area to find refuge. Unfortunately, as soon as they arrive in town, they are plagued by problems of housing, unemployment, poverty and social integration. It increases rates of wasted education, juvenile delinquency, unwanted pregnancies, early marriages and organised crime. Despite the efforts made by the government, it is clear that these displaced people need accompaniment and support to be able to face these threats."
GNDR member in Cameroon
Forced Displacement Global Paper
Contents
Credits
Main photo: Ramadan, a disabled Syrian refugee in Lebanon, warms his hands over a stove in an informal tented settlement in the Bekaa Valley. Credit: Russell Watkins/DFID
Pie chart: Community-level data from our Making Displacement Safer programme. 
Map: Produced by MapAction. Created 07/07/2021. Supported by the Bureau of Humanitarian Assistance. Data sources: RDI, OpenStreetMap. The depiction and use of boundaries, names and associated data shown here do not imply endorsement or acceptance by MapAction or GNDR.
Project funded by
United States Agency for International Development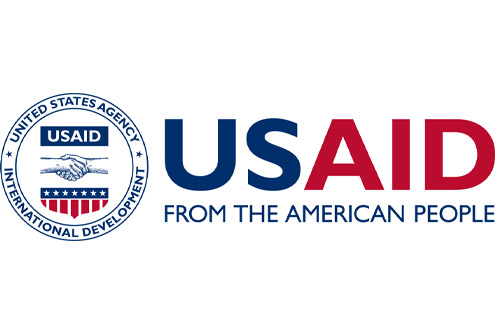 Our Making Displacement Safer project is made possible by the support of the American People through the United States Agency for International Development (USAID) – Bureau for Humanitarian Assistance. Content related to this project on our website was made possible by the support of the USAID. All content is the sole responsibility of GNDR and does not necessarily reflect the views of the USAID.
Visit their website
Become a member
Membership is free and open to all civil society organisations that work in disaster risk reduction or have an interest in strengthening the resilience of communities.
Join GNDR