Our latest Views from the Frontline report sets out seven major recommendations for how we can reduce disaster risk in communities around the world. The recommendations have been informed by interviews with over 100,000 people living and working in 750 communities at risk of disasters. Collectively they provide a clear strategy for how we overcome the biggest barriers to resilience building – by strengthening inclusion, government accountability, information sharing, nature-based solutions and local level finance mechanisms. 
Executive summary
For decades governments, international institutions, civil society organisations and people living in at-risk communities have tried to prevent disasters. Global and national policies have come and gone. Yet time and again lives are still devastated by floods, storms, droughts, diseases, food shortages, poverty, conflict and pandemics.
Views from the Frontline is the largest independent global review of risk from the perspective of those living on the front line. It is a systemic analysis from the local perspective. The project identifies and compares the perspectives of local communities, local government representatives and local civil society organisations (CSOs). Our information enables stakeholders to bridge the gap between policy and practice, and strengthen two-way communication between communities and local, national and global risk reduction decision makers. The collected data can be disaggregated by country, community, age, gender and disability.
In 2019, we published our Views from the Frontline global report based on the findings of our surveys with 119,000 people in 50 countries. As we reach the halfway mark of the Sendai Framework for Disaster Risk Reduction, we now present seven global conclusions and eight advocacy messages to guide global decision making and strengthen disaster risk governance.
Risk is increasing. Covid-19, conflict, climate change, displacement, and food insecurity have increased exposure to negative shocks and stresses, pushed more people into poverty and reversed progress made on the Sustainable Development Goals and Sendai Framework for Disaster Risk Reduction.
People on the front line of risk continue to highlight the urgent need to strengthen risk reduction measures. In 2022, an estimated 274 million people will face hunger, conflict and displacement because of disasters, climate change and the Covid-19 pandemic. Climate change is being described as a super risk driver by communities on the front line. Conflict is an example of the systemic and global connectedness of risk. 
An example highlighted by those on the front line is the cascading risk being created by the conflict in Ukraine, which is directly increasing levels of food insecurity across the middle east and parts of Africa, pushing more people into poverty and hunger.
The civil society organisations we have surveyed report that increased levels of risk are combined with a lack of localisation and a failure of the global community to meaningfully listen to those on the front line of risk and ensure resources for disaster risk reduction reach the local level. To address these systemic and cascading risks we must actively listen to communities on the front line of risk.
The seven global conclusions include:
Complex threats require a whole-of-government and whole-of-society approach
Communities are still being excluded from decision making; participation is poorly planned, resulting in lost voices
Poor governance means there is a lack of accountability in place for risk governance
There is still a lack of local funding for DRR
We are still facing an information gap on risk at the local level
Development is not yet risk-informed
Nature-based solutions are not being prioritised
This report maps out recommendations for how these challenges can be practically addressed and sets out eight key advocacy messages for all stakeholders to take forward.
Views from the Frontline
Find out more about our Views from the Frontline project – including data and impact from each country.
READ MORE
Project funded by
European Union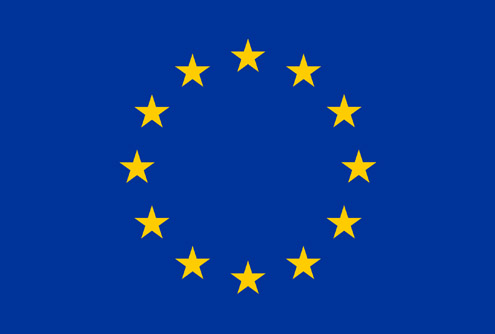 Our Views from the Frontline project is funded by the European Union (EU). Content related to this project on our website was made possible by the support of the EU. All content is the sole responsibility of GNDR and does not necessarily reflect the views of the EU.
View their website