VIEWS FROM THE FRONTLINE
Burkina Faso
We're working with 15 communities in Burkina Faso to ensure that development is informed by the perspectives of people most at risk.
As part of our global Views from the Frontline programme we have surveyed community members, civil society organisations and government representatives across the country. Here we present our key findings, conclusions, activities and impact.
Key findings and conclusions at the national level
There is a need to improve the enabling environment for building resilience at the local level, especially in terms of legal mechanisms, community engagement and improved information dissemination
Improvement is needed in the inclusion of vulnerable groups (such as children and youth, women, elderly and people with disabilities) in assessment, planning, implementation and monitoring of risk reduction activities
Coherence between disaster risk reduction, development, ecosystem management and climate change strategies, policies and plans are missing, thereby resulting in development investment and projects at the local level not being risk-informed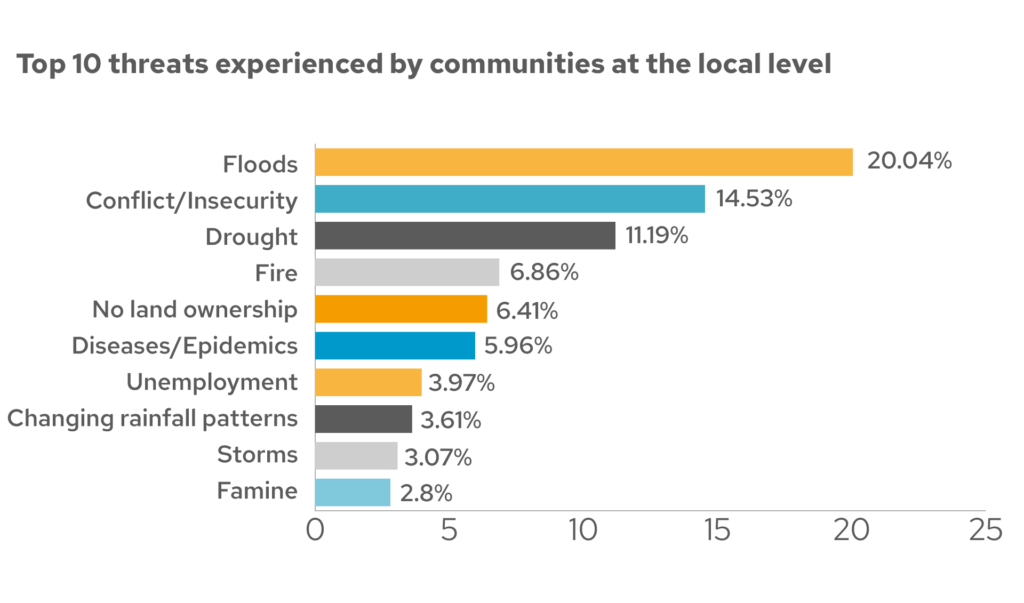 Surveys undertaken in Burkina Faso
Our Views from the Frontline surveys in Burkina Faso were undertaken in 2019.
Who was surveyed?
We surveyed 1,493 random households, 151 civil society organisations, 150 local government representatives, and undertook 75 community consultations.
Risk locations prioritised
We prioritised three risk areas:
Région du Centre
Région du Centre Nord
Région de l'Est
Communities surveyed
We surveyed people from 15 communities: Commune de Komsilga, Commune de Saaba, Arrondissement N°6, Arrondissement N°7, Arrondissement N°8, Village de Wapassi, Village de Tibtenga, Village de Kienma-Yarsé, Village de Kolma, Village de Nionko, Commune de Pama, Commune de Kompienga, Commune de Diapangou, Commune de Diabo, Commune de Tibga
"In order to ensure effective community participation in development actions, the authorities responsible for these actions must focus on information sharing so that we [have the] same level of information [and] if there is a problem, it can be solved."
Community representative, North Central Region, Burkina Faso
Our impact
Activities undertaken in response to community-level findings and conclusions
Training and capacity-building of the municipal councillors on disaster risk reduction (DRR) and how to take DRR approaches into account for local development plans
Strengthening of disaster management committee on early warning systems
Advocacy campaigns on the need for community participation in DRR processes, gender equality, and equitable to access to employment
Setting up of a community-level disaster management committee and information watch committee to monitor community development actions and initiate radio programmes to sensitise communities to the impact of disasters
Organised an advocacy meeting with local government authorities to share information and take into account women's agendas in the programming of community development actions
Delivered a workshop with local government representatives and women community members to empower them and defend their right to access resources
Impact of activities
The initiatives reduced the information gap and also increased the rate of participation of communities, including women, in development actions and information on risk-informed development approaches in the community
Community members actively participated in community-level action planning, assessment, implementation and monitoring led by the government to address disaster risks and threats
Increased understanding among local government representatives on the need for the inclusion of community members in community development plans
Our project partners in Burkina Faso
Our Views from the Frontline programme is implemented by GNDR member organisations and partners in the country.
National coordinating organisation
Réseau pour le Développement et la promotion d'approches Participatives (RESEAU MARP BURKINA)
Partner organisations
Réseau pour le Développement et la promotion d'approches Participatives (RESEAU MARP BURKINA)
Alliance Technique d'Assistance au Développement (ATAD)
Association Développement Solidaire Durable (Devso)
View all data from Burkina Faso
You can view all our Views from the Frontline survey data using our data dashboard. You can also learn more about our methodology for selecting at-risk areas and survey respondents.
Project funded by
European Union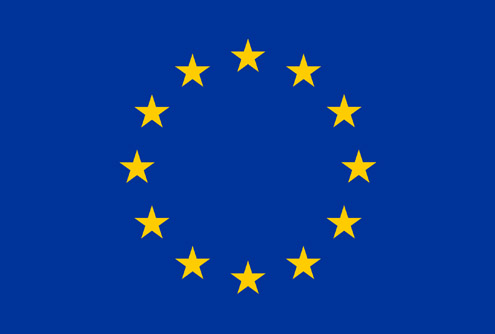 Our Views from the Frontline project is funded by the European Union (EU). Content related to this project on our website was made possible by the support of the EU. All content is the sole responsibility of GNDR and does not necessarily reflect the views of the EU.
View their website