VIEWS FROM THE FRONTLINE
How we do community-led disaster risk reduction
Our approach to community-led DRR is centred around three key activities: data collection, reflection and action.
Our Views from the Frontline programme aims to strengthen the inclusion and collaboration between at-risk communities, civil society and governments, in the design and implementation of policies and practices to reduce risks and strengthen resilience.
This is done by measuring and directly implementing actions to achieve an inclusive, people-centred approach to resilience-building. Our unique methodology provides a way to gather the perspectives and experiences of people at risk of disasters – in any country.
Measuring inclusion
All post-2015 global development frameworks refer to the importance of including local actors, but don't actively monitor inclusion. Views from the Frontline fills this gap by providing complimentary monitoring, baselines and data to help guide actors to more effectively achieve the targets of the post-2015 development frameworks.
Our work is particularly designed to support national-level reporting for the Sendai Framework for Disaster Risk Reduction, as well as strengthening the accountability of governments, intergovernmental agencies, and all other stakeholders, to local communities.
Selection of risk areas
We want to ensure that we speak to people experiencing the full range of disasters in each country. So we created a framework for selecting which communities we would work with.
A national advisory committee was established in each country. They were tasked with mapping the vulnerabilities of each administrative area. They used information from the INFORM website, national statistical websites, ReliefWeb, and recent vulnerability assessments by NGOs. The top half of the administrative areas, those with the highest values, ranks or levels of vulnerability, were selected.
The committee then used information from national hazard maps, the EmDat hazard lists, the Global Risk Data Platform and the INFORM platform to map which of these administrative areas were exposed to which hazards. 
These hazards could be natural, geological, environmental, conflict or technological in nature. Up to four administrative areas were then chosen that covered the range of hazards each country faces.
The number of risk areas selected depended on the diversity of risks within the country. For small countries with very limited diversity in vulnerability and hazards, only two or three risk areas were chosen, or the whole country may have been viewed as one risk area. In large countries with diverse risks, four risk areas were chosen.
Selection of communities
Within these risk areas, we wanted to ensure that we were examining those communities with high levels of vulnerability. We also wanted to balance urban and rural contexts, and varying levels of government risk reduction engagement.
Each national advisory committee mapped out information for each community for each of the following criteria:
Both urban and rural locations

High levels of poverty

A balance of locations with and without previous disaster risk reduction interventions

A balance of where there are active and inactive governments

Based on this mapping, 15 communities are selected equally across the risk areas
Selection of respondents
In choosing exactly who to survey we wanted to be both representative of the population as a whole, and ensure we captured the voices of those most marginalised. We also wanted to hear the perspectives of the full range of local actors: local civil society organisations, local government representatives, and community members.
To achieve these aims we conducted four surveys each with their own sampling methodology.
Random household surveys
These are interviews with individuals from specific households. The number of households to be sampled in a specific community is proportional to the population size of that specific community – usually about 10% of households.
In some communities, local civil society organisations or community leaders have a list or map of all the households in the community. In other communities, we asked the community to develop a map together. Each household was assigned a number, and a random number generator was used to select which households were sampled.
In order to overcome the potential bias of only certain types of individuals being home during certain times of the day, alternating male and female family members were interviewed.
Community consultations
These are focus group discussions with particular members of a community. In each of the 15 communities, five focus groups were organised. Focus groups targeted women, men, children and youth, elderly people and persons with disability. Each focus group contained at least seven individuals.
Civil society organisation surveys
10 representatives from civil society organisations were interviewed in each community. These were identified through previous connections with our partner organisations.
Local government surveys
10 representatives from local government units in each community were selected. Again, these were identified through previous connections with our partner organisations.
Data collection
The first stage of our approach involves directly collecting the views and perspectives of communities most at risk. Local civil society organisations are mobilised to conduct surveys and consultations with community members, civil society organisations and government authorities, recording their perspectives on risk and resilience. 
Our aim is to understand how people prioritise threats, the consequences of those threats, actions to address threats and barriers to action. We also collect perspectives on how losses are changing over time.
We also research how inclusive local risk governance is, by asking communities the extent to which they are included by different actors in assessment, planning, implementation and monitoring risk.
And we gather local perspectives on the enabling environment for resilience building. This refers to the resources, capacities, legislation, leadership, policy coherence and other factors that are contributing to the inclusion of local actors in resilience building.
These data are then all aggregated in an open-source database which can be disaggregated by country, community, age, gender, disability and other factors.
Explore the data
Reflection
This stage focuses on analysing trends and reflecting on data to draw out key findings about local risk and resilience. The results of our analysis are collected in our latest global report, which draws out nine key conclusions. These represent the major reasons why people are still losing their lives and livelihoods to disasters – as reported by the people who live in the places that are most at risk.
Major topics covered in our report include:
Community exclusion from decisions about risk reduction

Planning for community participation in resilience plans and actions

Local government responsibilities

Information and communication gaps

Local funding accessible by communities most at risk

Risk-informed development

Mainstreaming ecosystem-based approaches to DRR policies
Explore the data
Explore our Views from the Frontline data for yourself and view the responses of over 117,000 people living at risk of disasters.
Read more
Action
Actions at the local, national and global level are undertaken to use the data to inform better resilience-building.
At the local level, communities are provided with technical and financial support to use the data to plan and implement much-needed local resilience-building actions.
National multi-stakeholder workshops are organised to identify shared objectives and joint accountability, including the design of disaster risk reduction strategies that are informed by the findings.
Toolkits and training courses are provided to civil society organisations to help them jointly advocate for changes in national policy and practice using our data as evidence.
Our data and findings then inform global policy-making instruments by feeding into the monitoring of the Sendai Framework for Disaster Risk Reduction, the Paris Agreement, the Sustainable Development Goals, the World Humanitarian Summit and the Urban Agenda. In particular, our data set baselines of progress on people-centred resilience.
Project funded by
European Union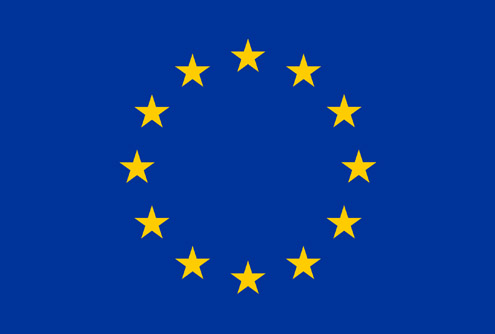 Our Views from the Frontline project is funded by the European Union (EU). Content related to this project on our website was made possible by the support of the EU. All content is the sole responsibility of GNDR and does not necessarily reflect the views of the EU.
View their website
Community stories
Read stories from communities most at risk of disasters – and the members around the world who are working with them to build local resilience.
STORIES