VIEWS FROM THE FRONTLINE
Cambodia
We're working with 15 communities in Cambodia to ensure that development is informed by the perspectives of people most at risk.
As part of our global Views from the Frontline programme we have surveyed community members, civil society organisations and government representatives across the country. Here we present our key findings, conclusions, activities and impact.
Key findings and conclusions at the national level
Hydro-meteorological threats are expected to increase significantly for future generations – especially droughts
There is a need to effectively involve communities in the assessment, planning, implementation and monitoring of programmes, project and activities for risk reduction
There is a need to integrate disaster risk, changing climate and ecosystem-based information while planning and implementing development programmes and projects in order to ensure risk-informed development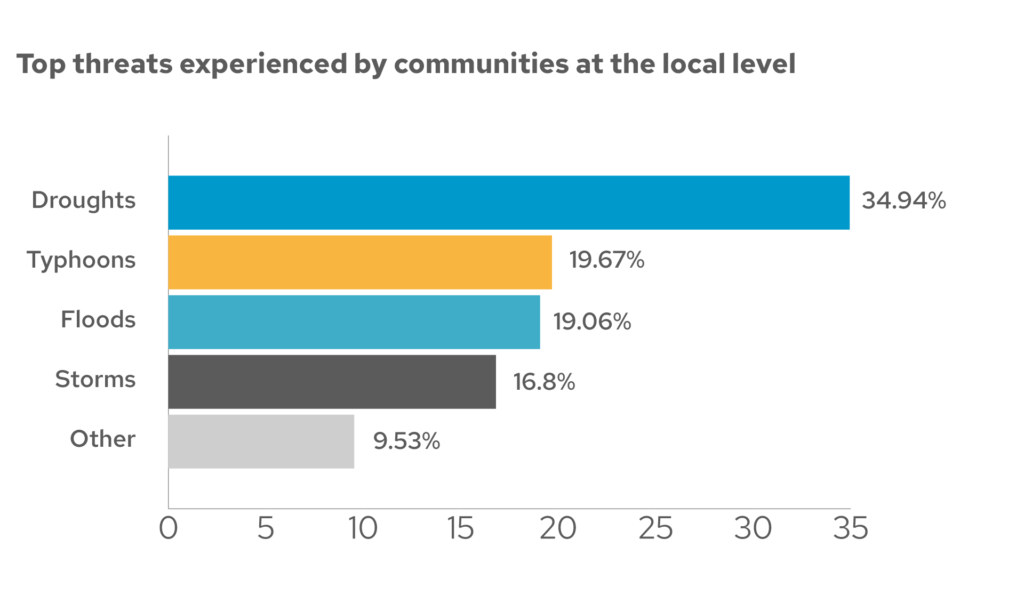 Surveys undertaken in Cambodia
Our Views from the Frontline surveys in Cambodia were undertaken in 2019.
Who was surveyed?
We surveyed 673 random households, 150 civil society organisations, 150 local government representatives, and undertook 75 community consultations.
Risk locations prioritised
We prioritised two risk areas:
Western Battambang
Koh Kang
Communities surveyed
We surveyed people from 15 communities: Nikom Knong, Tumpung Cheung, Ang Cheung, Tumpung Tboung, Kouk Trab, Kouk Kduoch, Kaksekam, Paoy Yong, Kampong Sdam, Chheu Neang, Saray, Chrouy Svay Khang Lech, Chhroy Svay Khang Kaeut, Nesat, Phnum Sralau.
"We have been affected by floods. Though there are some safe places available, it is hard especially for girls as they lack proper sanitation and hygiene facilities and normally lack clean water."
Community representative, Battambang Province, Cambodia
Our impact
Activities undertaken in response to community-level findings and conclusions
Restoration of canals, installation of pump wells and water reservoir tanks to address the increasing issues of water scarcity and its accessibility in the selected communities
Reduction of the direct impact of floods on communities through the installation of culverts
Development of multi-stakeholder participatory mechanisms for the restoration or installation of structural measures at the community levels – such as restoration of canals, installation of pipes to bring lake water to the villages, and installation of water reservoir tanks
Impact of activities
 A sustainable water source will provide an opportunity for communities to use water for domestic purposes and also improve their agriculture production and vegetable gardening at the household level
Reduced costs for safe drinking water for communities
Communities will be involved in government-level disaster management processes, which will support resilience building and improve planning against disasters as per their community needs
Communities are more aware of disasters, climate issues and ecosystem-based information which leads to risk-informed development among communities
Our project partners in Cambodia
Our Views from the Frontline programme is implemented by GNDR member organisations and partners in the country.
National coordinating organisation
Partner organisations
Rural Development Association
Mlup Promviheathor Center
View all data from Cambodia
You can view all our Views from the Frontline survey data using our data dashboard. You can also learn more about our methodology for selecting at-risk areas and survey respondents.
Project funded by
European Union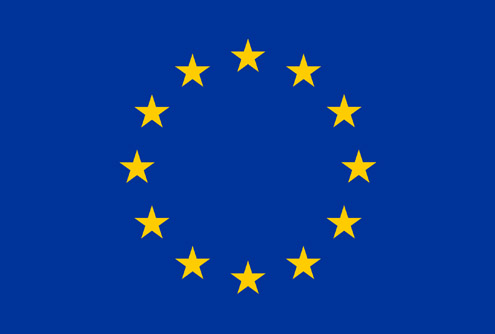 Our Views from the Frontline project is funded by the European Union (EU). Content related to this project on our website was made possible by the support of the EU. All content is the sole responsibility of GNDR and does not necessarily reflect the views of the EU.
View their website