VIEWS FROM THE FRONTLINE
Kyrgyzstan
We're working with 15 communities in Kyrgyzstan to ensure that development is informed by the perspectives of people most at risk.
As part of our global Views from the Frontline programme we have surveyed community members, civil society organisations and government representatives across the country. Here we present our key findings, conclusions, activities and impact.
Key findings and conclusions at the national level
Collaboration between the government and communities for assessment, planning, implementation and monitoring of risk reduction activities needs to improve to ensure the threats faced by the communities most at risk are addressed
Lack of access to information and resources at the local level have resulted in risks from underlying vulnerabilities and dominant hazards being left unaddressed
There is a need to adopt risk-informed developmental practices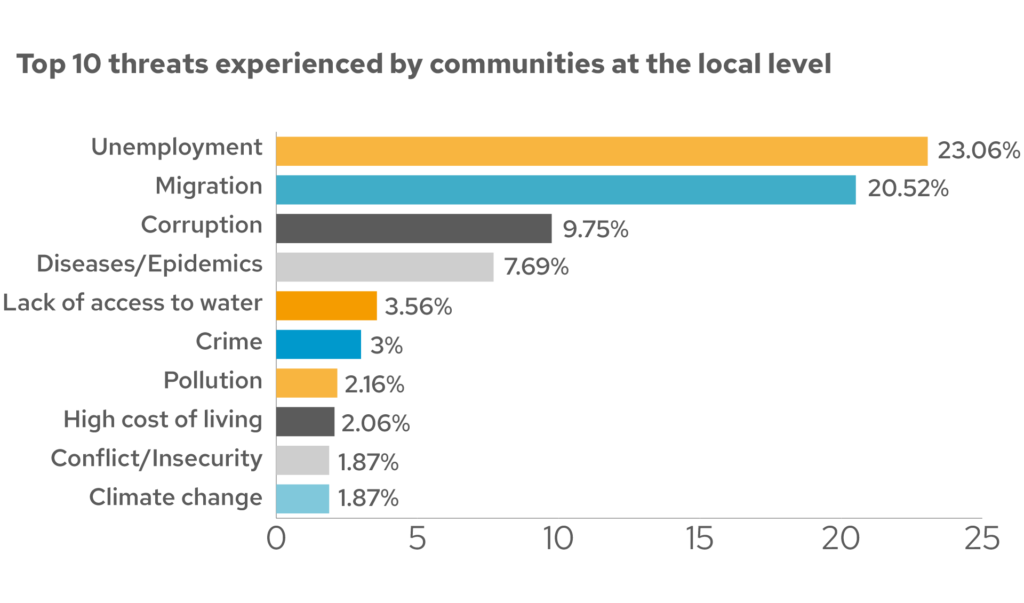 Surveys undertaken in Kyrgyzstan
Our Views from the Frontline surveys in Kyrgyzstan were undertaken in 2019.
Who was surveyed?
We surveyed 1,095 random households, 161 civil society organisations, 156 local government representatives, and undertook 85 community consultations.
Risk locations prioritised
We prioritised three risk areas:
Issyk Kul Region
Jalal-Abad Region
Osh Region
Communities surveyed
We surveyed people from 15 communities: Cholpon Ata, Karakol, Tamchy, Barskoon¸ Jarkynbai, Maily Suu (District 1)¸ Maily Suu (District 2), Kochkor Ata¸ Kok Tash, Mombekovo, Osh City (District 1), Osh City (District 2), Djany Nookat, Aravan, Kara Suu.
"There is a lack of understanding on the part of local residents in the policies being implemented by the government and local authorities. Local working discussions will help everyone discuss the results together and put them in the right direction."
Representative from the State Agency for Local Government and Interethnic Relations, Kyrgyzstan
Our impact
Activities undertaken in response to community-level findings and conclusions
 Meetings with representatives of local communities in order to identify specific and necessary measures on how to increase the level of community participation in the process of disaster risk reduction led by the government
Workshop for leaders of local communities and national authorities in order to engage communities in assessments, planning, implementation and monitoring processes
Workshop involving local communities, civil society organisations and national authorities of the district in order to increase the level of responsibility of the local government
Impact of activities
 Stimulated mutual cooperation between local communities and local government departments – local communities have the opportunity to bring their needs and ideas to the attention of appropriate authorities
Communities have a better understanding of the potential threat of disasters in their environment and the roles of community leaders in disaster risk reduction
Disaster preparedness is now considered during community planning forums at the village level and the adoption of risk-informed developmental practices
Our project partners in Kyrgyzstan
Our Views from the Frontline programme is implemented by GNDR member organisations and partners in the country.
National coordinating organisation
Human Rights Movement of Bir Duino
Partner organisations
View all data on Kyrgyzstan
You can view all our Views from the Frontline survey data using our data dashboard. You can also learn more about our methodology for selecting at-risk areas and survey respondents.
Project funded by
European Union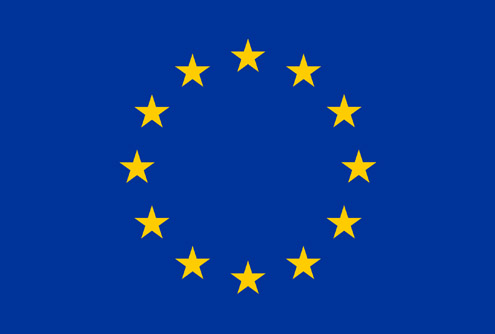 Our Views from the Frontline project is funded by the European Union (EU). Content related to this project on our website was made possible by the support of the EU. All content is the sole responsibility of GNDR and does not necessarily reflect the views of the EU.
View their website