VIEWS FROM THE FRONTLINE
Maldives
We're working with 15 communities in the Maldives to ensure that development is informed by the perspectives of people most at risk.
As part of our global Views from the Frontline programme we have surveyed community members, civil society organisations and government representatives across the country. Here we present our key findings, conclusions, activities and impact.
Key findings and conclusions at the national level
Engagement of communities for assessment, planning, implementation and monitoring risk reduction activities needs to be adopted and institutionalised
Threats posed by underlying vulnerabilities and recurrent hazards need to be addressed effectively to build the resilience of communities most at risk, especially by adopting a coherent approach developmental planning
Capacities of local government representatives, civil society organisations and communities need to be developed to implement risk reduction plans and activities at the local level
Surveys undertaken in the Maldives
Our Views from the Frontline surveys in Maldives were undertaken in 2019.
Who was surveyed?
We surveyed 1,095 random households, 161 civil society organisations, 156 local government representatives, and undertook 85 community consultations.
Risk locations prioritised
We prioritised five risk areas:
Upper North Region
North Region
Central & South Central Region
Upper South Region
South Region
Communities surveyed
We surveyed people from 15 communities: Hoarafushi, Dhidhdhoo, Nolhivaranfaru, Maroshi, Holhudhoo, Alifushi, Thimarafushi, Gan, Kolhufushi, Vilingili, Gemanafushi, Madaveli, Vaadhoo, Gandhdhoo, Feydhoo.
"Climate change and disaster risk reduction are frequently discussed topics at high-level meetings as well as policy planning. However, these are not very common in development planning and project implementation at island levels or atoll level."
Representative from Kanduhulhudhoo Island Development Society and Local Government Authority Board Member, Maldives
Our impact
Activities undertaken in response to community-level findings and conclusions
Community-based waste management plans with training and awareness on waste management practices – including providing waste collection dustbins to be installed at different public places
Formulation of participatory disaster preparedness and risk reduction plans integrating climate change adaptation activities such as climate smart agriculture
Conducted skills development training programme in partnership with the local council and NGOs
Provided training on increasing resilience of coastal communities to local government officials and NGOs
Coastal protection through planting tree, mangroves, plus with awareness raising on soft intervention for coastal protection
Impact of activities
These activities will build the capacity of local councils, NGOs and community-based organisations in the island to conduct assessments at community level to minimise the risks from erosion
The skills development training programme enables youth to get employed and reduces issues of drug and substance abuse
Strengthening of the capacities of local government representatives, civil society organisations and communities in implementing risk reduction plans and activities at the local level, leading to better disaster preparedness
Surveys undertaken in the Maldives
Our Views from the Frontline programme is implemented by GNDR member organisations and partners in the country.
National coordinating organisation
Partner organisations
Maldives Youth Action Network
Maavahi
Aware Society
South Huvadhoo Partners
View all data from the Maldives
You can view all our Views from the Frontline survey data using our data dashboard. You can also learn more about our methodology for selecting at-risk areas and survey respondents.
Project funded by
European Union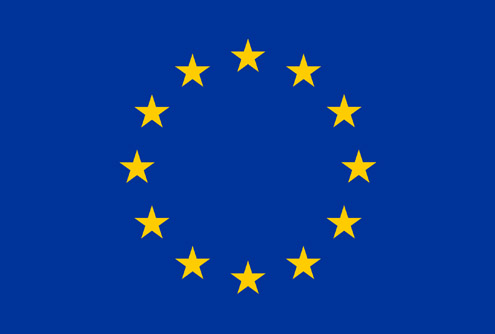 Our Views from the Frontline project is funded by the European Union (EU). Content related to this project on our website was made possible by the support of the EU. All content is the sole responsibility of GNDR and does not necessarily reflect the views of the EU.
View their website