VIEWS FROM THE FRONTLINE
Nepal
We're working with 15 communities in Nepal to ensure that development is informed by the perspectives of people most at risk.
As part of our global Views from the Frontline programme we have surveyed community members, civil society organisations and government representatives across the country. Here we present our key findings, conclusions, activities and impact.
Key findings and conclusions at the national level
The inclusion of communities most at risk in assessment, planning, implementation and monitoring of government led risk reduction activities and programmes needs to be institutionalised
Development programmes and projects need to consider the disaster, ecosystem degradation and climate risks faced by communities, in order to holistically build resilience at the local level
There is an urgent need to address the underlying vulnerabilities of communities most at risk – especially access to information and resources for risk reduction activities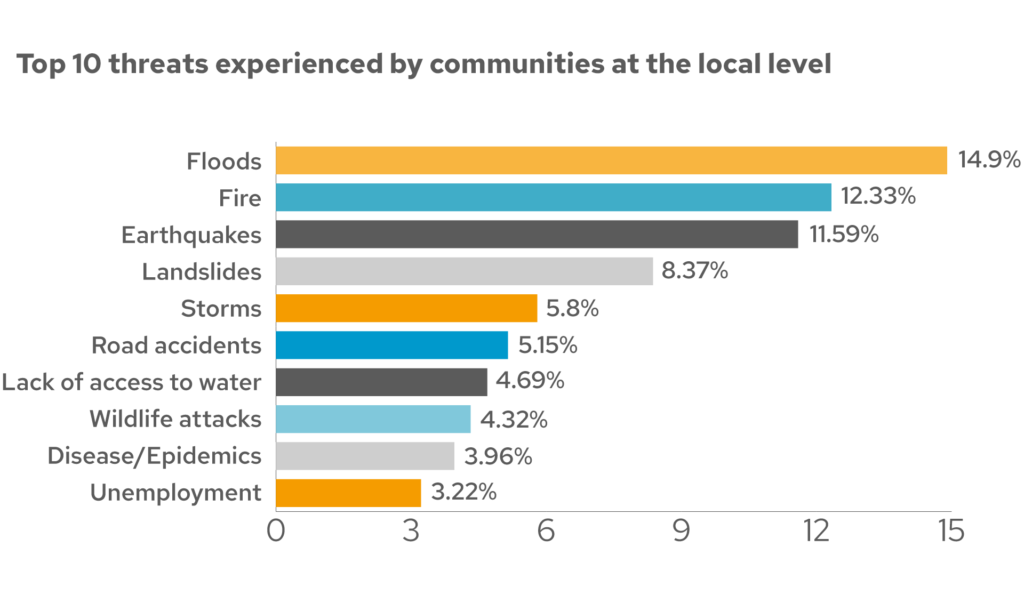 Surveys undertaken in Nepal
Our Views from the Frontline surveys in Nepal were undertaken in 2019.
Who was surveyed?
We surveyed 5,122 random households, 151 civil society organisations, 152 local government representatives, and undertook 78 community consultations.
Risk locations prioritised
We prioritised these risk areas:
Province 1 and 2
Province 3
Province 4 and 5
Province 6 and 7
Communities surveyed
We surveyed people from 15 communities: Kamal Rural Municipality Ward 1, Udayapurgadhi Rural Municipality Ward 5, Khumbupasang Rural Municipality Ward 1, Triyuga Municipality Ward 11, Lalitpur Metropolitan city Ward 12, Chandragiri Municipality Ward 3, Changunaryan Municipality Ward 8, Kalinchok Rural Municipality Ward 1, Gandaki Rural Municipality Ward 2, Vyas Municipality Ward 5, Galyang Municipality Ward 1, Chaukune Rural Municipality Ward 10, Chandannath Municipality Ward 9, Birendranagar Municipality Ward 10, Sinja Rural Municipality Ward 2.
Our impact
Activities undertaken in response to community-level findings and conclusions
Construction of facilities to address water and sanitation issues, for example, the construction of open toilet walls, water supply connections to households, and construction of dams 
Structural mitigation measurements for land risk management
Structural measures carried out for disaster preparedness such as construction of evacuation roads
Impact of activities
Water scarcity issues were resolved at the community level with the support of the local government
Sanitation behaviour of the communities improved
Landslide risk will have less impact on the lives and livelihoods of the communities
Our project partners in Nepal
Our Views from the Frontline programme is implemented by GNDR member organisations and partners in the country.
National coordinating organisation
National Society for Earthquake Technology
Partner organisations
Nawa Prabhat
Friends Service Council Nepal
Fulvari Integrated Rural Development Organisation
Forum for Awareness and Youth Activity
View all data from Nepal
You can view all our Views from the Frontline survey data using our data dashboard. You can also learn more about our methodology for selecting at-risk areas and survey respondents.
Project funded by
European Union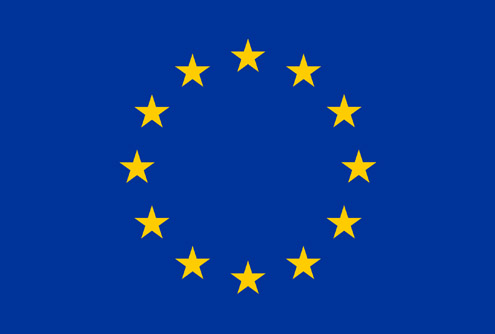 Our Views from the Frontline project is funded by the European Union (EU). Content related to this project on our website was made possible by the support of the EU. All content is the sole responsibility of GNDR and does not necessarily reflect the views of the EU.
View their website