VIEWS FROM THE FRONTLINE
Vanuatu
We're working with 15 communities in Vanuatu to ensure that development is informed by the perspectives of people most at risk.
As part of our global Views from the Frontline programme we have surveyed community members, civil society organisations and government representatives across the country. Here we present our key findings, conclusions, activities and impact.
Key findings and conclusions at the national level
Disaster risk reduction and climate change adaptation need to be institutionalised in the government's development planning processes, and budgets for building resilience at the local level need to be allocated
Communities need to be consulted while assessments, planning, implementation and monitoring of risk reduction plans and activities are undertaken
Aside from traditional hazards risks of cyclones, floods, water shortages, pollution and climate change, communities are also experiencing an increased risk from social vulnerabilities like violence, unemployment, discrimination, alcoholism, drug addiction and human right violations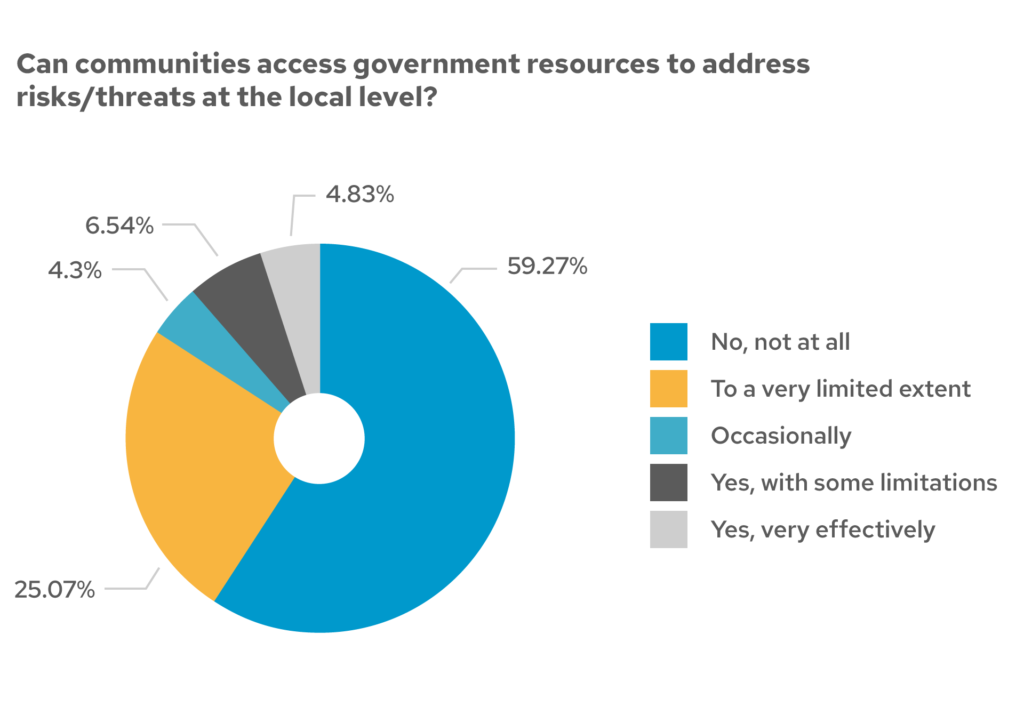 Surveys undertaken in Vanuatu
Our Views from the Frontline surveys in Vanuatu were undertaken in 2019.
Who was surveyed?
We surveyed 640 random households, 151 civil society organisations, 148 local government representatives, and undertook 78 community consultations.
Risk locations prioritised
We prioritised two risk areas:
Communities surveyed
We surveyed people from 15 communities: Ohlen Mataso, Sea Side Paama, Sea Side Tongoa, Nambatri Bakery, Namburu Park, Ohlen Fresh Wind, Fres Water Survival, Simbolo Red Light, Black Sand Area, Lelepa Island, Saama Village, Emua Village, Manples Area, Mangaliliu Village, Siviri Village.
"Most of the time civil society organisations and the government develop policies which never work as they never consult with communities on their priority needs. People are part of a community and they are the ones who will take the lead in policy implementation."
Community respondent from Samma Village, Vanuatu
Our impact
Activities undertaken in response to community-level findings and conclusions
Training provided to communities on disaster risk reduction techniques and protection, and climate change issues
Awareness raising workshops delivered to communities to raise awareness of drug abuse and alcoholism
Water management issues addressed by purchasing water tanks and collaborating with the rural water supply department to drill new water sources
Livelihoods training provided to youth and women through "Ready for Business" and "Ready for Work" programmes, along with the provision of fishing gear, sewing training and food safety
Impact of activities
The participation of youth in employment has lead to a reduction in alcoholism, domestic violence, crime and drug abuse
Communities actively participate during planning, assessment, implementation and monitoring led by the government to address disaster risks and threats
Improved livelihoods for women ensured through training and capacity building
Our project partners in Vanuatu
Our Views from the Frontline programme is implemented by GNDR member organisations and partners in the country.
National coordinating organisation
Vanuatu Christian Council
Partner organisations
Anglican Church
Catholic Church
View all data from Vanuatu
You can view all our Views from the Frontline survey data using our data dashboard. You can also learn more about our methodology for selecting at-risk areas and survey respondents.
Project funded by
European Union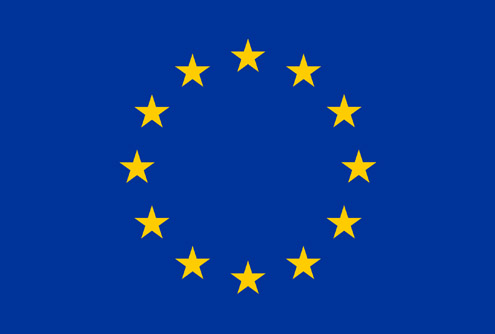 Our Views from the Frontline project is funded by the European Union (EU). Content related to this project on our website was made possible by the support of the EU. All content is the sole responsibility of GNDR and does not necessarily reflect the views of the EU.
View their website